2018 Berry Pricing

Starting in 2018 we are accepting debit and credit cards along with cash or check

Strawberry Pint $2.00 ea
Strawberry Quart $3.50 ea
Strawberry Busket (4-5qt) $14.00 ea

Blueberry Pint $3.00 ea
Blueberry Quart $5.75 ea
Blueberry Busket (4-5qt) $22.00 ea

New busket (re-use) $3.00 ea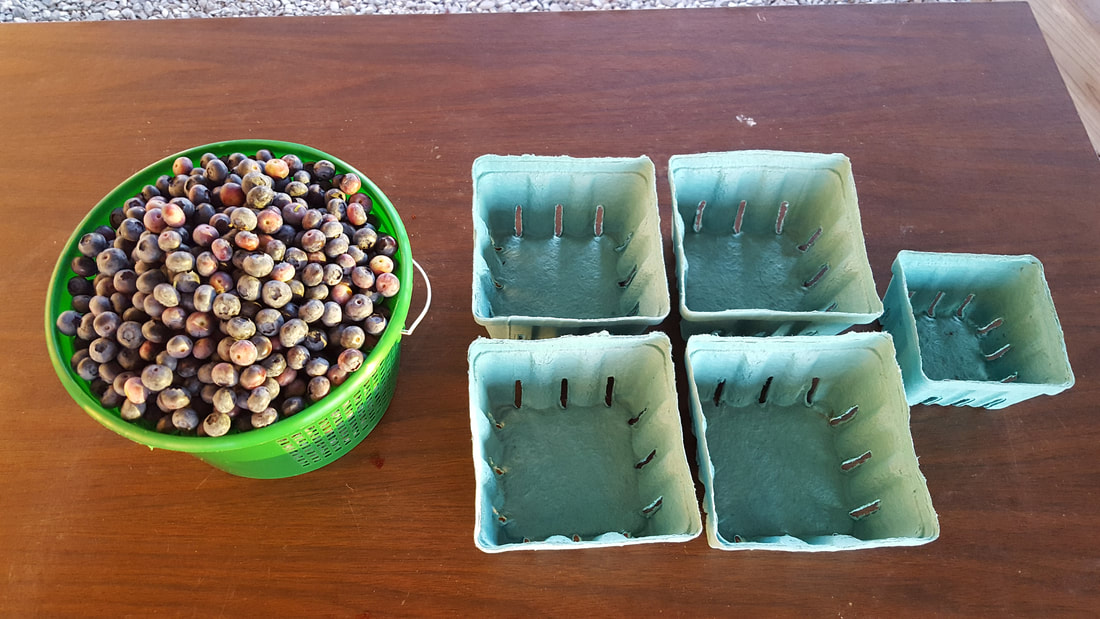 The busket holds 4.5 to 5 quarts and is the best way to pick berries. Buy the busket for $3 and re-use it each time you pick to get the busket discount (see pricing above). Reusable and sustainable, the busket also protects your berries from extra handling. A new busket will pay for itself the first time its filled!